UNMASKING THE TRUTH:
Join "Propaganda Exposed! [UNCENSORED]" for a Journey Through History's Deceptions
Register now with your name and email to join the VIP list for instant access48-HR REPLAY MARATHON NOW Playing!
NOW PLAYING:
48 HOUR REPLAY MARATHON
Register now with your name and email to join the VIP list and be first inline to watch when we air the series again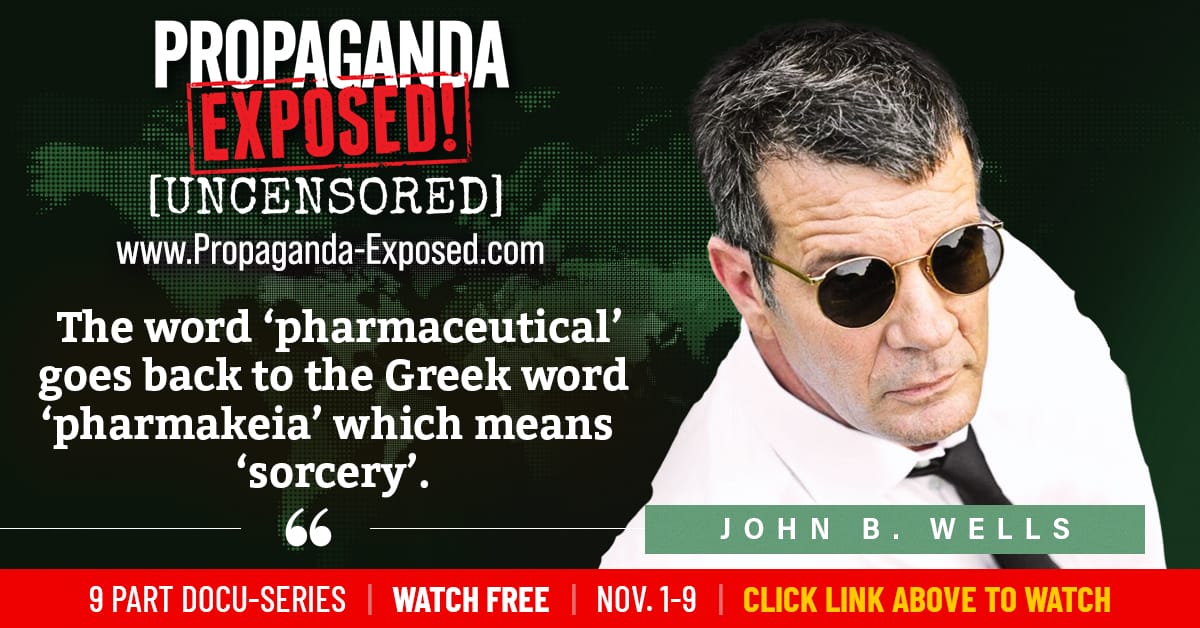 This is the most important docu-series we've ever created. In total, over 50 health and freedom experts will be highlighted in this "one of a kind" docu-series, including...
Esai Morales

Award-winning Actor and Devoted Truth Seeker

Dr. Robert Malone, MD

Inventor of mRNA Vaccines, Fellow of the Royal Society of Medicine

Erin Elizabeth

Investigative Journalist & Health Freedom Advocate

Robert F Kennedy, Jr.

Environmental Attorney & Author

Dr. Peter McCullough, MD

Board Certified Cardiologist, Internist & Epidemiologist

Roger Stone

Author, Political Consultant & Patriot

Sean Stone

American Actor, Filmmaker,
& Television Host

Stew Peters

American Media Personality and Host of "The Stew Peters Show"

Dr. Judy Mikovits

Molecular Biologist / Whistleblower

John & Alicia Schneider

Natural Health Advocates

Dr. Omar Hamada, MD

Physician & US Army Veteran

Angela Stanton-King

Author, Speaker & Media Host

Del Bigtree

Host of "The Highwire" & Founder of ICAN

Dr. Leland Stillman, MD

Integrative & Functional Medicine Physician, Author & Lecturer

Dr. Bryan Ardis

Chiropractor, Radio Host & Lecturer

Dr. Russell Blaylock, MD

Board Certified Neurosurgeon Author & Lecturer

Patrick Wood

Author, Technocracy & Founder of "Citizens for Free Speech"

PatrickMWood.jpg

Karyn Turk

Real America's Voice Correspondent

Greg Locke

Pastor & Freedom Loving Patriot

Dr. Andrew Wakefield

Physician & Film Producer

Zach Vorhies

"The Google Whistleblower"

Mikki Willis

Investigative Filmmaker & Producer of "Plandemic"

Kristin Davis

Publicist & Libertarian Patriot

John B. Wells

Syndicated Radio Host & Patriot

Dr. Edward Group

Founder of Global Healing

Leila Centner

Founder and CEO of Centner Academy

Robert Scott Bell

Author, Lecturer, & Syndicated Host of the "Robert Scott Bell Show"

Dr. Sherri Tenpenny

Physician, Author, Lecturer, Consultant, And Vaccine Expert

Scott McKay

The "Patriot Streetfighter"

Leigh Allyn Baker

Actress & Health Freedom Advocate

Sayer Ji

Founder of GreenMedInfo.com

Landon & Robby Starbuck

Running For Us Congress
Fighting For Freedom
Fighting Against Human Trafficking

G Edward Griffin

Author, Lecturer,
and Filmmaker

Dr. Alan Keyes

Former Ambassador to the United Nations

David Avocado Wolfe

Natural Health Pioneer, Medicinal Mushroom Hunter & Detox Expert

Krystal Tini

Influencer
Freedom Fighter

Mel K

Sleuth Hollywood Journalist, Producer, & Whistleblower Host of the Mel K Show

Jim Moody

Civil Rights Attorney

Dr. Carrie Madej, DO

Doctor of Internal Medicine

Dr. Daniel Nuzum

Phd Naturopathic Medicine Indigenous Medicine and Osteopathic Physical Medicine

Senator Mark Pody

Tennessee Senator

Cherie Calbom

The "Juice Lady"

Dr. Patrick Quillin

Author, Lecturer, And Nutritional Expert

Lourdes and Chris LaVoy

Actors, Health Freedom Advocates, Cancer Survivor

Dr. Stanislaw Burzynski, MD

Scientist and Biochemist

Dr. Terry Harmon

Holistic Chiropractor & Member of US Wellness Advisory Council

Gary Humble

Executive Director of
Tennessee Stands

Jeffrey Smith

Filmmaker, Researcher, World Renowned Gmo Expert, and Lecturer

Dr. Matthias Rath, M.D.

Founder of Dr. Rath Research Institute (Netherlands)

Dr. Brian Hooker

Chief Scientific Officer for Children's Health Defense

Dr. Paul Thomas, M.D.

Pediatrician, Standing For Love, Truth & Freedom

Dr. Gaston Cornu-Labat, M.D.

Author, Holistic Physician & Surgeon

Dr. Irvin Sahni, M.D.

Lecturer and Scientist

Dr. Aleksandra Niedzwiecki, Ph.D

Director of Research - Dr. Rath Research Institute (Netherlands)

Jason Shurka

Author & Producer
Founder of UNIFYD

Mike Adams

Independent Journalist & Researcher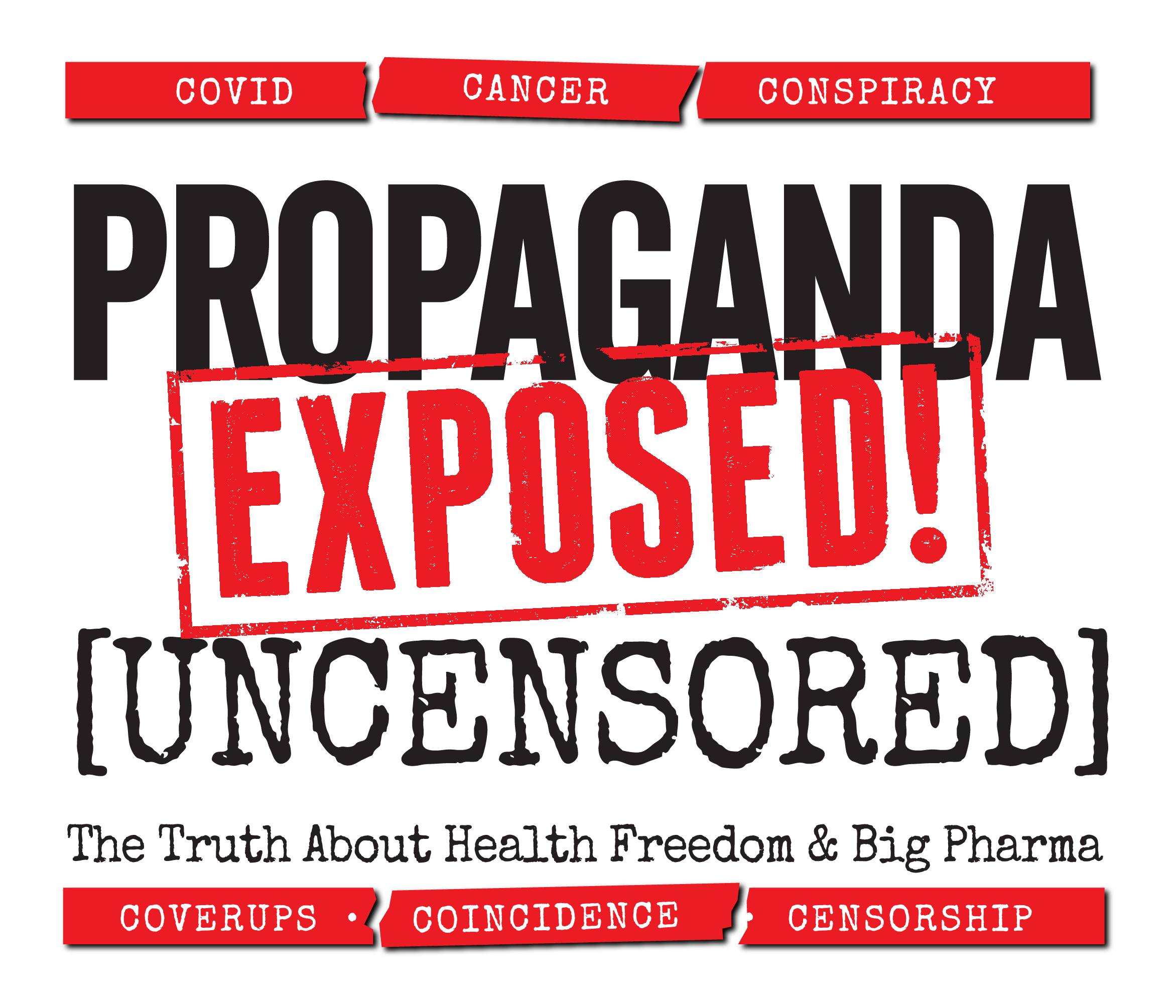 Don't Remain in the Dark –
Sign up for "Propaganda Exposed! [UNCENSORED]" and Decode the Deceptions of Our Time.
This powerful, eye-opening, and groundbreaking docu-series

— 48-HOUR REPLAY MARATHON NOW LIVE —


See the Schedule below...

QUESTION EVERYTHING!
A Primer on Pervasive Propaganda
From the Founding Fathers to Flexner to Fauci

SOME WARS AREN'T MEANT TO BE WON
Cancer & Cannabis | Germ Hunters | Medical Experiments
PCR * HIV * AIDS * AZT * CIA * HELA * SV40 * 9/11

WEAPONIZING FEAR & MANDATING COMPLIANCE
Vaccine Adverse Events & CDC Coverups
Practitioner Persecution * Intellectual Idiocy * Political Poppycock

EUGENICS & MEDICAL APARTHEID
Race-Specific "Top Secret" Vaccines
Man-made Viruses & Putting Profits over People

BIG "PHARMA-CIDE"
Government Coercion & CDC Fraud
Pfizer Prevarications & Natural Immunity

FORCED MEDICINE & THE BANKING CARTEL
The Federal Reserve | Fluoride Facts | Scientific Fraud
Collectivism * Covid Bigotry * Vaccine Prejudice

MODERN DAY ROBBER BARONS
Cancer-Causing Vaccines & Depopulation
GMO * Genocide * Geoengineering

DEFEATING DECEIT & TRIUMPHING OVER TYRANNY

The Great Reset * Global Surveillance * Track & Trace

CRUSHING CENSORSHIP, COLLUSION & CONSPIRACY
WHO IS SHAKING THE JAR?
PATRIOTS THIS IS OUR 1776! * SPOILER ALERT: WE WIN!
Episode #1 Starts in....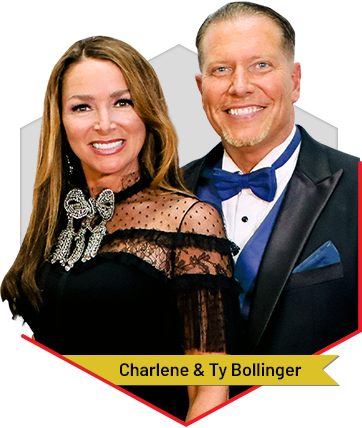 Charlene & Ty Bollinger are founders of The Truth About Cancer®. After losing several family members to cancer (including Ty's mother and father), they refused to accept the notion that chemotherapy, radiation, and surgery were the most effective treatments available for cancer patients.
They began a quest to learn all they possibly could about alternative cancer treatments and the medical industry. What they uncovered was shocking. There is ample evidence to support the allegation that the "war on cancer" is largely a fraud and that multinational pharmaceutical companies are "running the show."
Propaganda EXPOSED! is their latest endeavor to uncover the truth and dispel the lies of the mainstream media and medical industry.
Yes! Sign Me Up for INSTANT ACCESS to the 48-Hour Replay Weekend!

Sign Me Up to be First Inline to Watch!